Rekommenderar er att ta del av följande studie sammanfattad av Brian Solis: The State of Social Marketing 2011 – 2012. Rapporten har tagits fram inför Pivot Conference som äger rum i New York 15-16 Oktober 2012. Bl.a. presenteras (för mig) glädjande statistik om att 96% anser att social närvaro lyfter varumärken.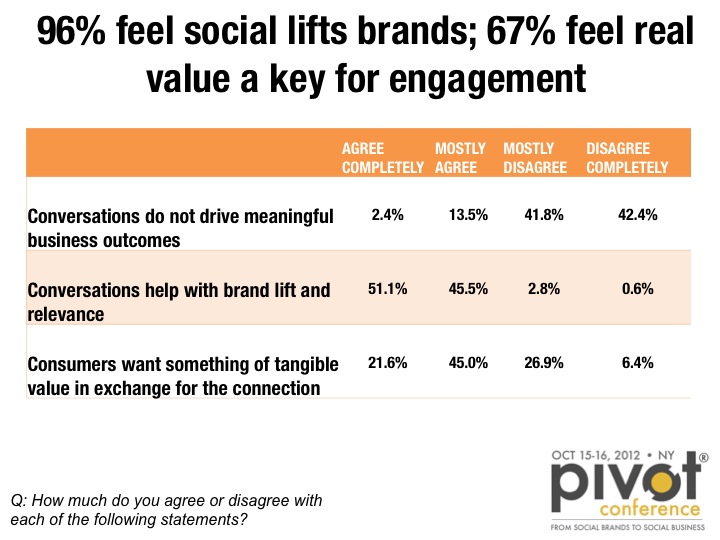 Det förs en diskussion kring att företag och kunder blir mer sociala. Men det är först 2013 som social marknadsföring förväntas att verkligen gå mainstream. Först då kommer både organisationer och kunder till fullo förstå möjligheten med interaktion via webb och mobil.
Dessutom ett av de enklaste sociala medieknepen som varje organisation bör anamma: ställ frågor! Era kunder finns på precis där och lyssnar på er; varför inte fråga dem vad de vill ha? Sociala medier är inte en kanal där företag ska stå och skrika ut sina budskap. Det är en arena där man både lyssnar, hörs och interagerar. Besök Briansolis.com för att ta del av hela rapporten.