A hackathon is when you bring a group of people with different perspectives together to work with and innovate around a given challenge during a limited time. Traditionally, hackathons have been used to describe an event where developers and programmers are brought together to work on developing prototypes. Today, the event form can be used to bring together all kinds of professionals to work in groups with others that have a different background and skill set, to come up with new angles on a given challenge through interdisciplinary collaboration.
Re:Invent Milk
This spring, I've worked with a hackathon for LRF Mjölk (The Swedish Dairy Farmers' Association) on sustainable food for the future, Re:Invent Milk, together with Another Tomorrow and Hyvvä Kommunikation.
On May 27th, we brought together a group of sustainability experts, nutritionists, researchers, diary farmers, creatives and teachers to work together and innovate around the challenge: "How can milk be seen as part of the sustainable food of the future?"
The day resulted in six new ideas on how to look at milk from perspectives such as sustainability, climate and nutrition, with solutions ranging from a sharing economy app to tackle food waste on an individual level and a program for personal branding training for dairy farmers across the country, to an index (an open API) that could be used to measure the amount of "climate calories" in different food and drinks, looking at both nutritional value and climate effect.
During the day, we also invited branding consultant and LOHAS Sweden founder Carl Peyron, Dairy Farmer and blogger Hanna Karlsson / Bondbönans Blogg, and researcher Annika Smedman, to present their views on climate, sustainability and nutrition for the hackathon participants.
More about the challnge and the results can be found at: www.reinventmilk.se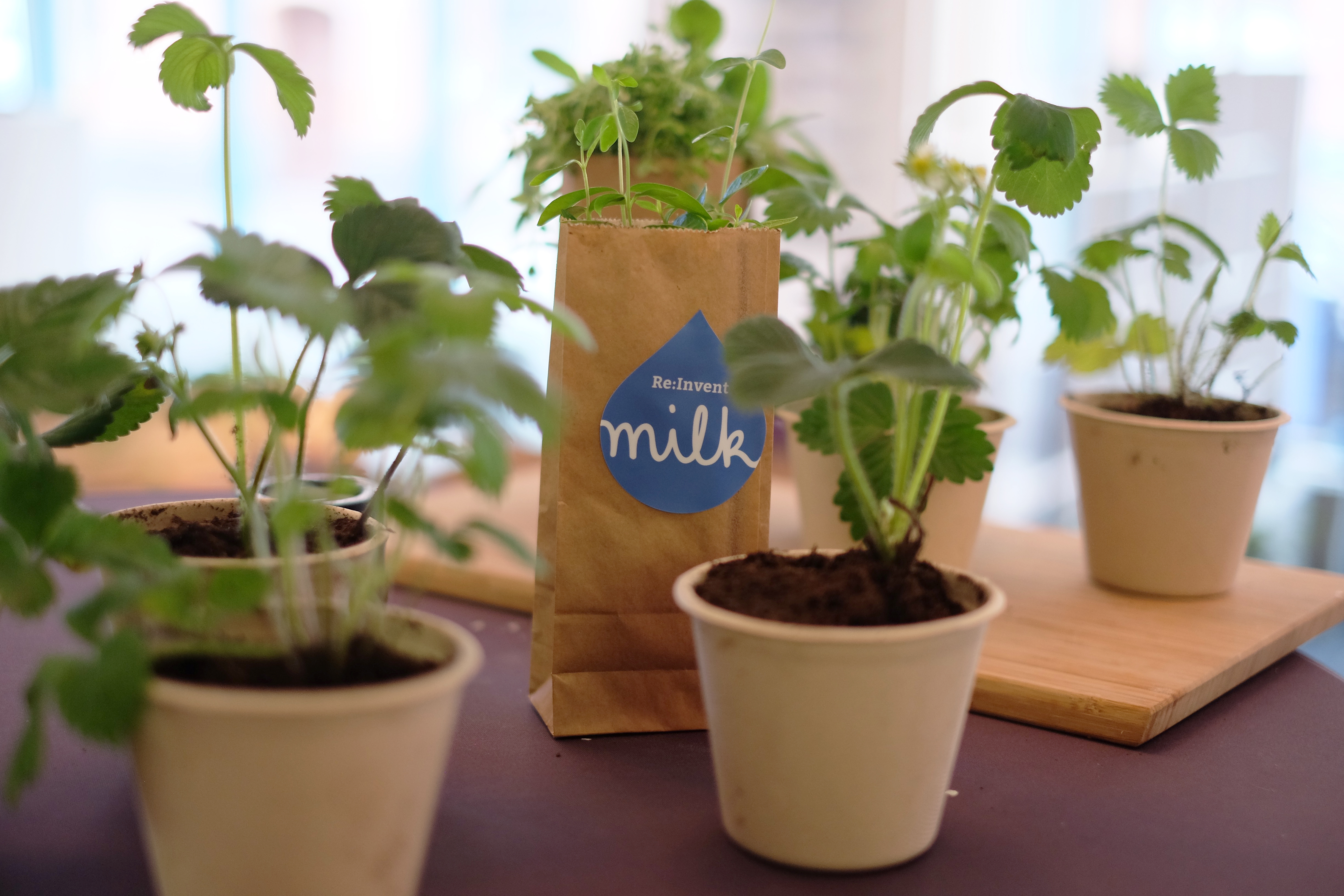 Why host a hackathon?
Hosting a hackathon around a challenge can benefit the hosting company / organization in several ways;
Get new perspectives on a challenge you are currently facing
Better understand different target groups
Quickly create, test and validate different ideas with a diverse group
"Fail fast, not big" – when working on new campaigns, ideas, brand messages, products, etc.
Show the public that you care about and take a bigger challenge seriously – for example: climate change, food waste or working environment
A hackathon can also be used internally at a company as a form of workshop to bring together perspectives from different departments; and is then often referred to as a Design Spring. Google explains how they work internally with a design sprint model here.
Last fall I interviewed Fredrik Heghammar and Joe Coppard from Another Tomorrow on what it means to work with hackathons and prototypes:
In one of the interviews, on the topic of an internal design sprint at a company, Fredrik Heghammar said:
It is important to let different perspectives work together with ideas. A sales department has a very different perspective than someone who works with customer support or as a developer. All departments at a company, as well as external consultants, can be part of an internal prototyping session. Let the individual groups work together to develop ideas and prototypes that are then shared with the entire group. That way you can quickly create an effective campaign, service, message or whatever the goal you set was to reach, said Fredrik Heghammar.